Some other things we have to offer....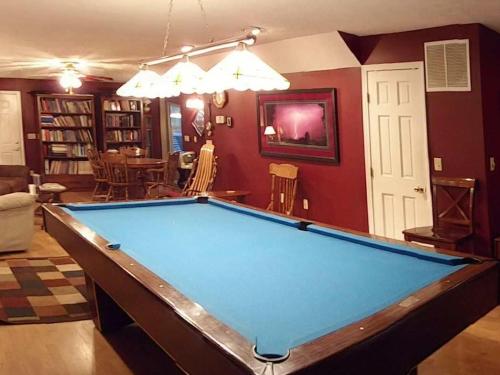 Available in the house: Refrigerator, coffee, tea, hot chocolate, juices, water, beverage bar. Snacks ( popcorn, low carb bars, s'more fixin's, crackers, biscotti, fruit, peppermints, nuts) and drinks available anytime, ice maker, microwave, to go cups, games, pool table, dart board, puzzles, cards, hiking sticks, fanny packs.
Bag chairs to borrow if you are attending an outdoor event. Hiking sticks and fanny packs to borrow also.
Outside: a deck, a covered patio with fire pit, porch with a swing, 1/2 mile hiking trail
We try to think of everything you need in your room!!
In your room will find: an electric fireplace, corkscrew, ice bucket, coasters, water glasses, wine glasses, Himalayan salt lamp, night lights, alarm clock, iron, ironing board, extra blanket, a book light (to read while your friend sleeps!), hair dryer, DVD player, flat screen TV, DirecTV, WIFI, closet, safe, flashlight (we're in the country!), some toilet articles, shampoo, conditioner, small table and chairs, back scratcher, shoe horn, flying thing swatter (we are in the country!!)
Little things to make it....better!!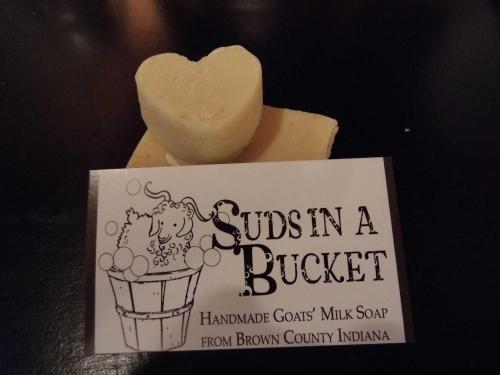 Extras: We have a selection of goat milk soaps made locally for you to choose from when you check in.
Forget something? we have a selection of toilet articles if you forgot something.
We live here, so, if a problem comes up and you need something, we probably have it! Please feel free to ask!!